We're always on the look out for gorgeous children who represent a range of looks, skills, age (from four months to 14 years) and ethnic backgrounds. If you think your child could have the right look for our agency, complete your online application below.
NB: This process is free but there are some costs involved should your child be accepted by our agency.
Click the application form button below.
Upload at least two digital photographs (head and full length shot) on that form.
By filling out the Application Form, you signify that you have read and hereby agree to the Conditions of Entry.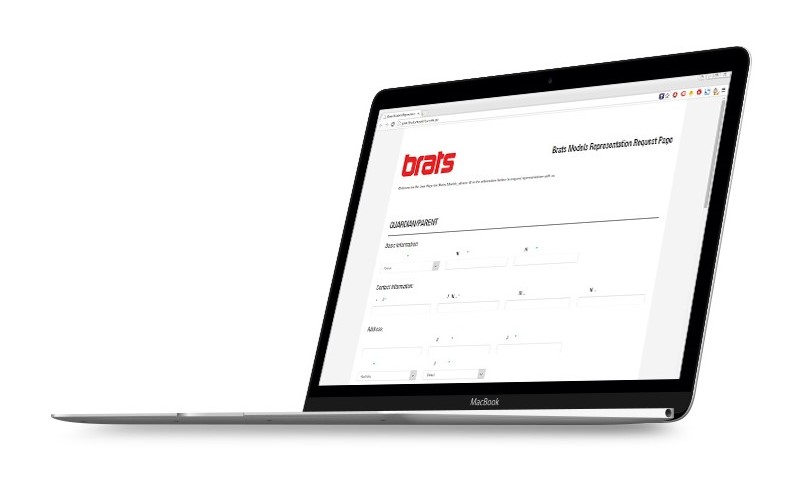 Conditions of Entry
1. Brats Models, a division of Model Corp, is a model and actors management company for children between the ages of six months to 16 years.
i. As an agency/management company we market talent to potential clients and submit them for casting requests in the TV, film and advertising industries.
ii. Being the agent, we have no influence on the client's decision-making process and therefore cannot guarantee work.
2. To make a booking for an interview with Brats Models you will need to pay a deposit of $50 by credit card or direct deposit.
i. This $50 deposit is only refundable if you attend the interview and either you or we (Brats Models) decide not to proceed with representation.
ii. If unforeseen circumstances dictate that you change your initial interview, the deposit will be transferred to the next appointment only.
iii. Should you need to postpone that appointment again an additional booking fee will be charged.
iv. Any postponed booking fees will not be refunded even in the event that you or Brats Models decide not to proceed with agency representation.
3. No dispute regarding the aforementioned will be entered into.
If we think your child has Brats Models potential, we'll invite you both in for an interview.
As part of our honest approach we only accept children who have a reasonably good chance of being the type of talent that casting consultants and our clients will be looking for.
You'll hear back from us either way within two weeks.